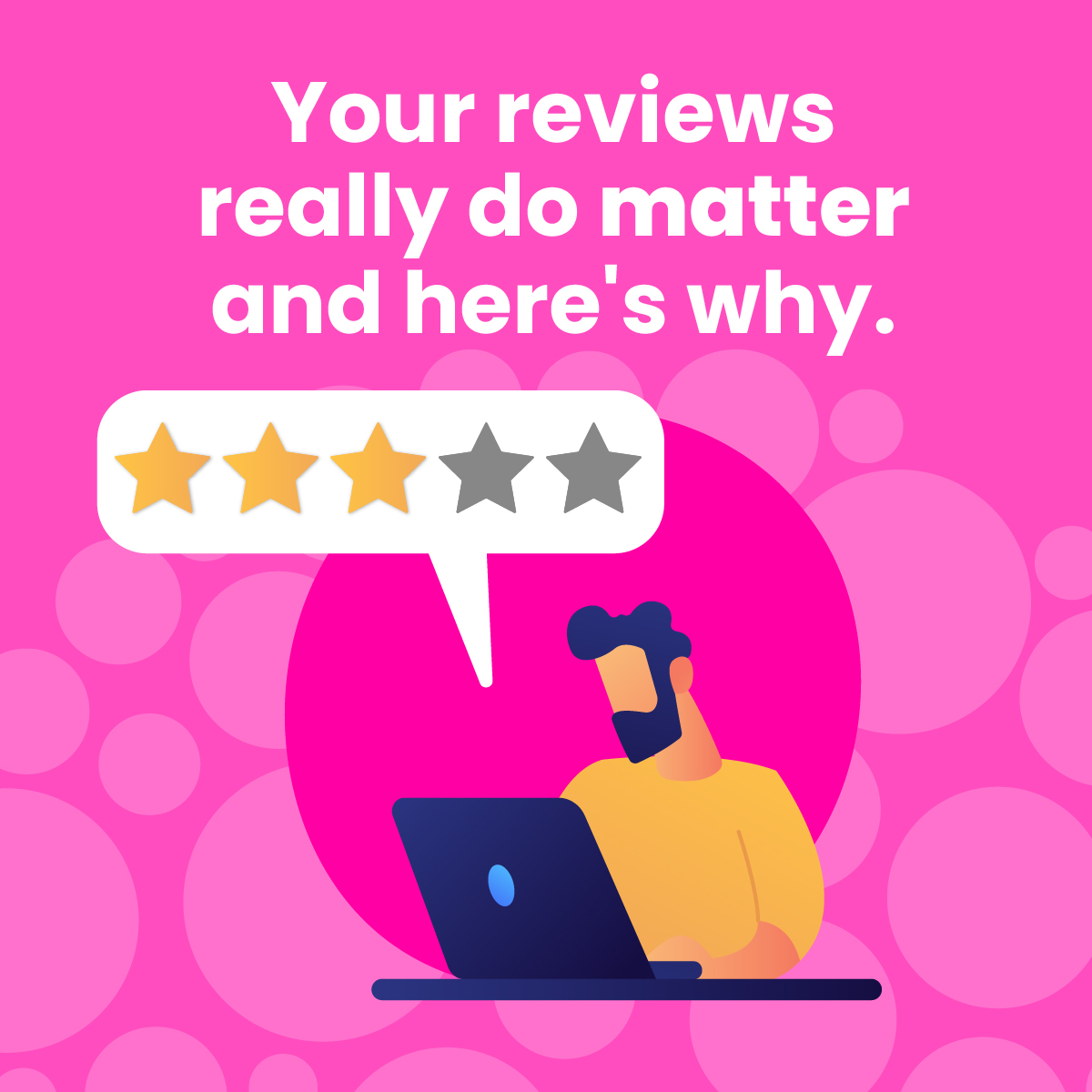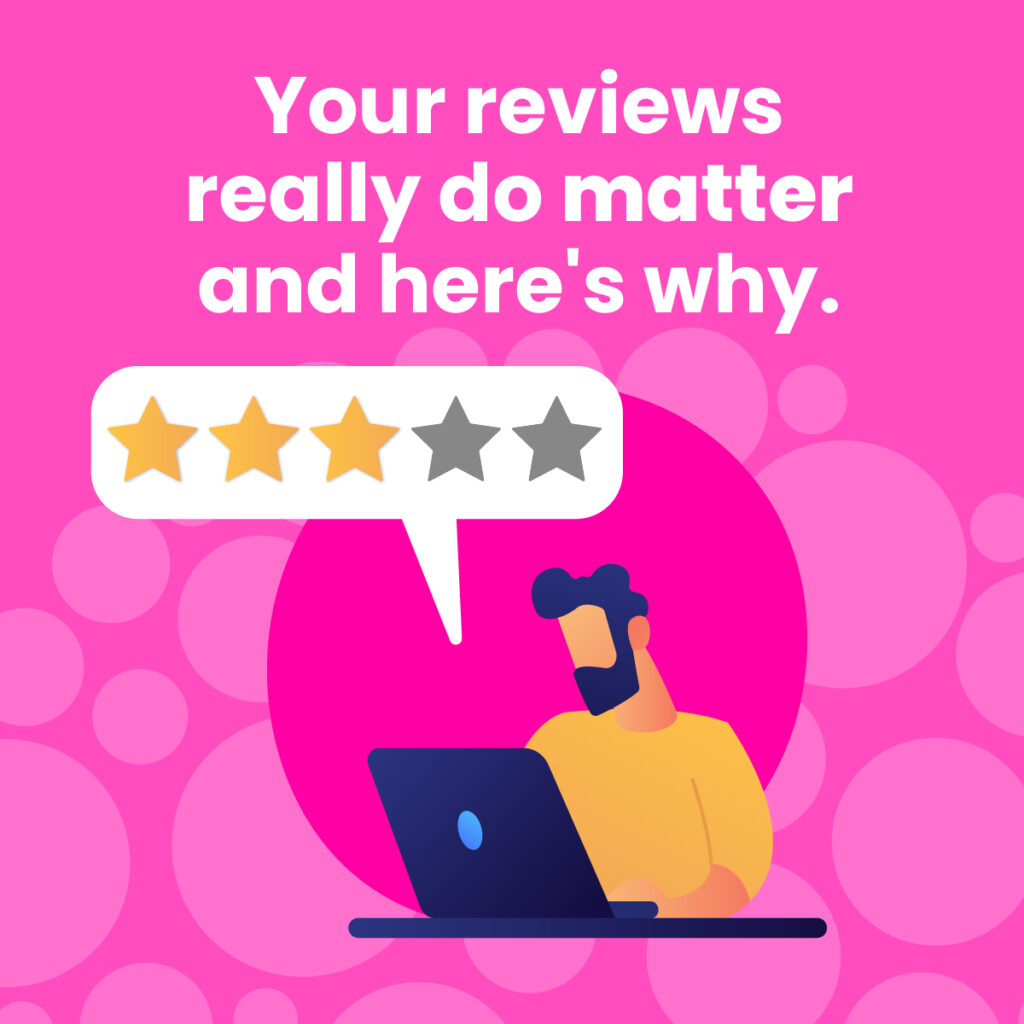 Your Reviews Really Do Matter And Here's Why…
In the 21st Century, reviews are even more important than marketing. It's like a super-charged word of mouth, so the modern buyer is much more likely to trust third party reviews over your shiny website. So, what do you do if a customer publicly berates your business's customer service as "absolutely disgusting"? Do you simply reply with some empty platitude to shirk responsibility, or do you invest in your business's future to make sure that all of your staff are realising your vision every day? 
Nowadays, reviews like "awful customer service" can stick to your brand image like a dark stain. They're shared all over the web before your team even get the chance to see them. And once they're out there, there's no way to take them down. Would you visit a dealership negative reviews?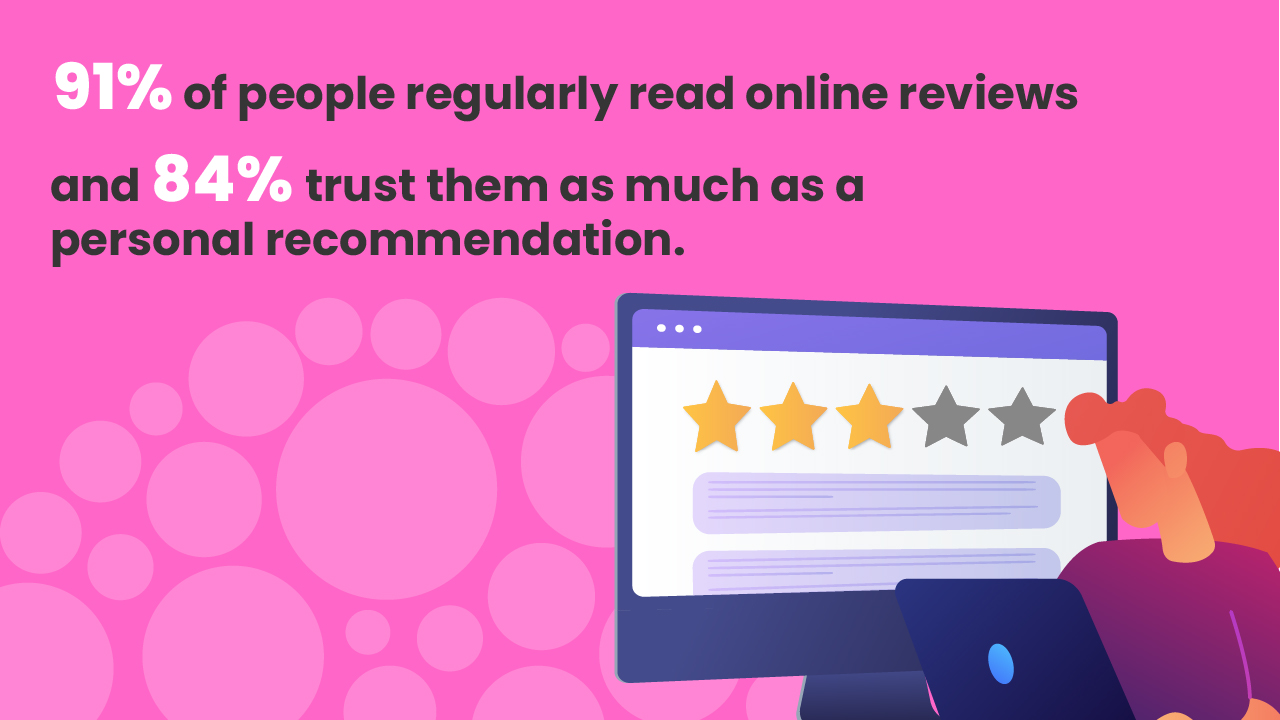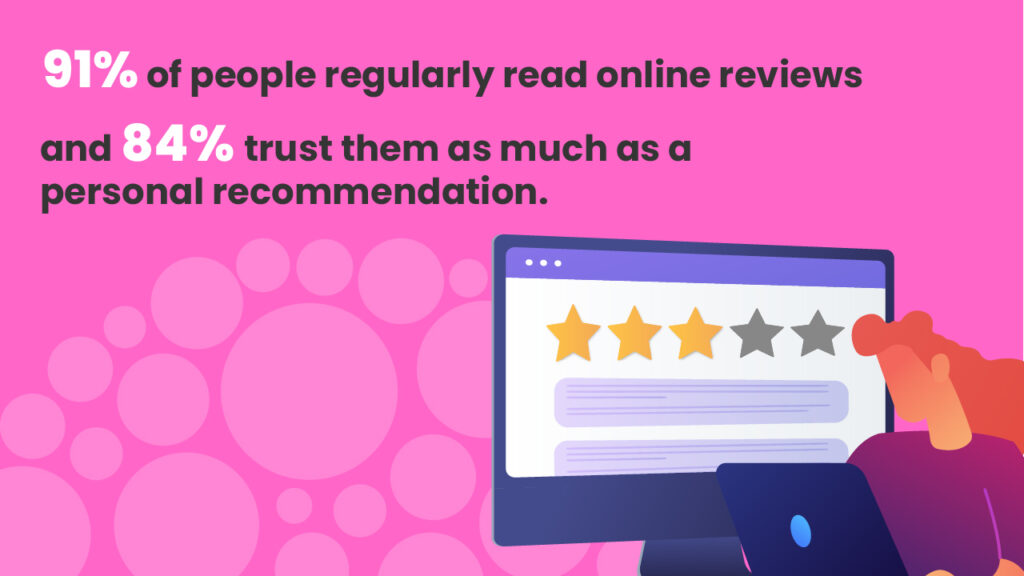 No. And neither would anybody else. 91% of the population regularly read online reviews and 84% trust them as much as a personal recommendation. The only way to properly ensure that your customers are happy enough to do your marketing for you with glowing reviews is to provide your staff with the skills to modernise to the contemporary consumer.   

For example, customer satisfaction in the car industry has been falling rapidly for the past decade, close to an all-time low of 71%. And although there may be a welcome surge in used car sales post-COVID, customers are being increasingly picky about which dealerships they choose to spend their time and money at. On top of this, car salespeople have an infamous image problem which can be very hard to break through.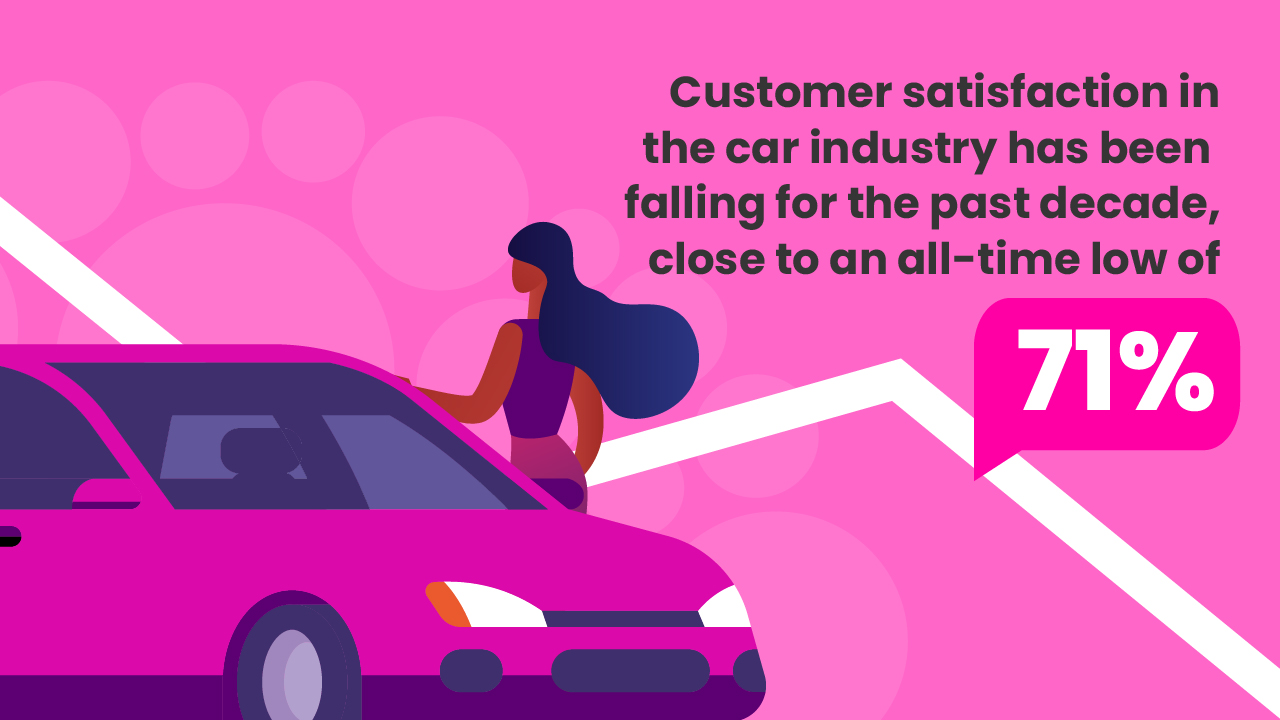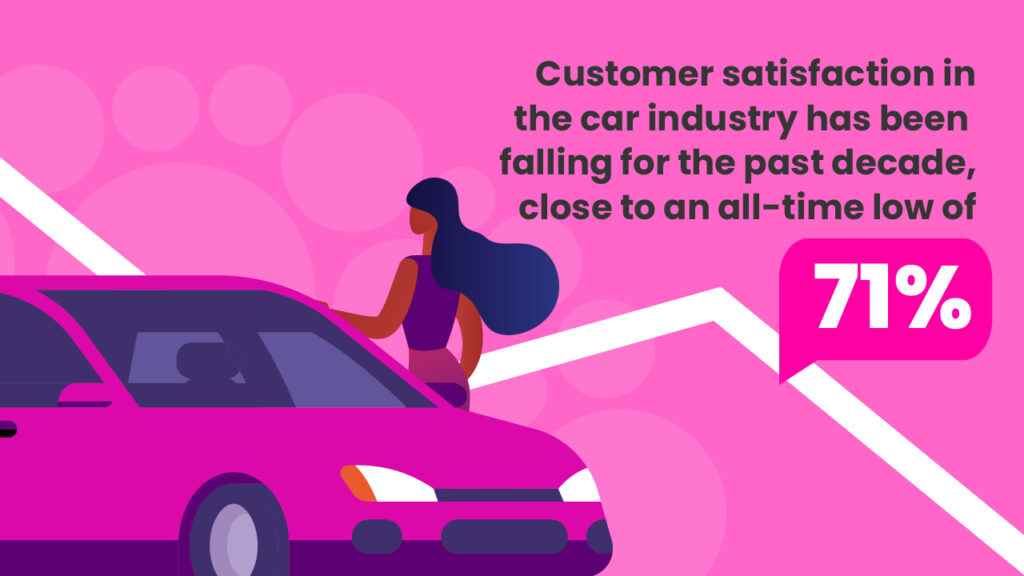 You may be reading this thinking, "I'm doing well, I don't need to change my sales technique"- and the first part of that is likely true. This post-COVID wave of used car buyers has been an absolute gift for the dealers up and down the country who were facing extinction during the pandemonium of 2020. But that's just it. The market fluctuates with factors completely out of our control.  
This is the critical period. This is the point at which businesses need to move fast to protect their future. If you can exploit this surge to build a solid base of brand trust, your business will be riding this wave for decades to come.  
But how do you do make real investment in your customer satisfaction? Take it from us, it doesn't involve writing fake reviews on your Trustpilot. The modern consumer is savvy enough to see straight through the unnuanced fakery and search directly for the "bad" or credible reviews.  
Improving your customer satisfaction requires an all-around shake-up of your business. It's long, it's laborious, and it costs you a ton of cash. (Not what you wanted to hear, right?) 
That's where Cademi comes in. Our focus is on providing simple, accessible training to businesses who need to modernise to the 21st century. We take the hassle out of learning. No more organising outdated training sessions, no more ancient and unreliable adherence metrics. We even provide mental health management training your whole team can use at the point of need. All fully accessible from their smartphones. Anywhere. Anytime.  
Broken up into manageable chunks (many just 10 minutes long), our platform tailors the learning to each and every one of your employees so that your staff are engaged and ready to learn throughout their upskilling journey. We offer 1000s of relevant courses in everything from sales techniques to people management to dealing with stress. The car dealership industry is likely to be swallowed up by the likes of Cinch and Cazoo in the next 5 years if they don't update their methods soon. Be the industry leader and lead the way back to success.  
Cademi is here to equip you with the tools to upskill your staff. Sign up now for your FREE 14-day trial. No hassle, no fuss, no need to input any payment details. Free access to our huge library of training courses. Start your journey here.