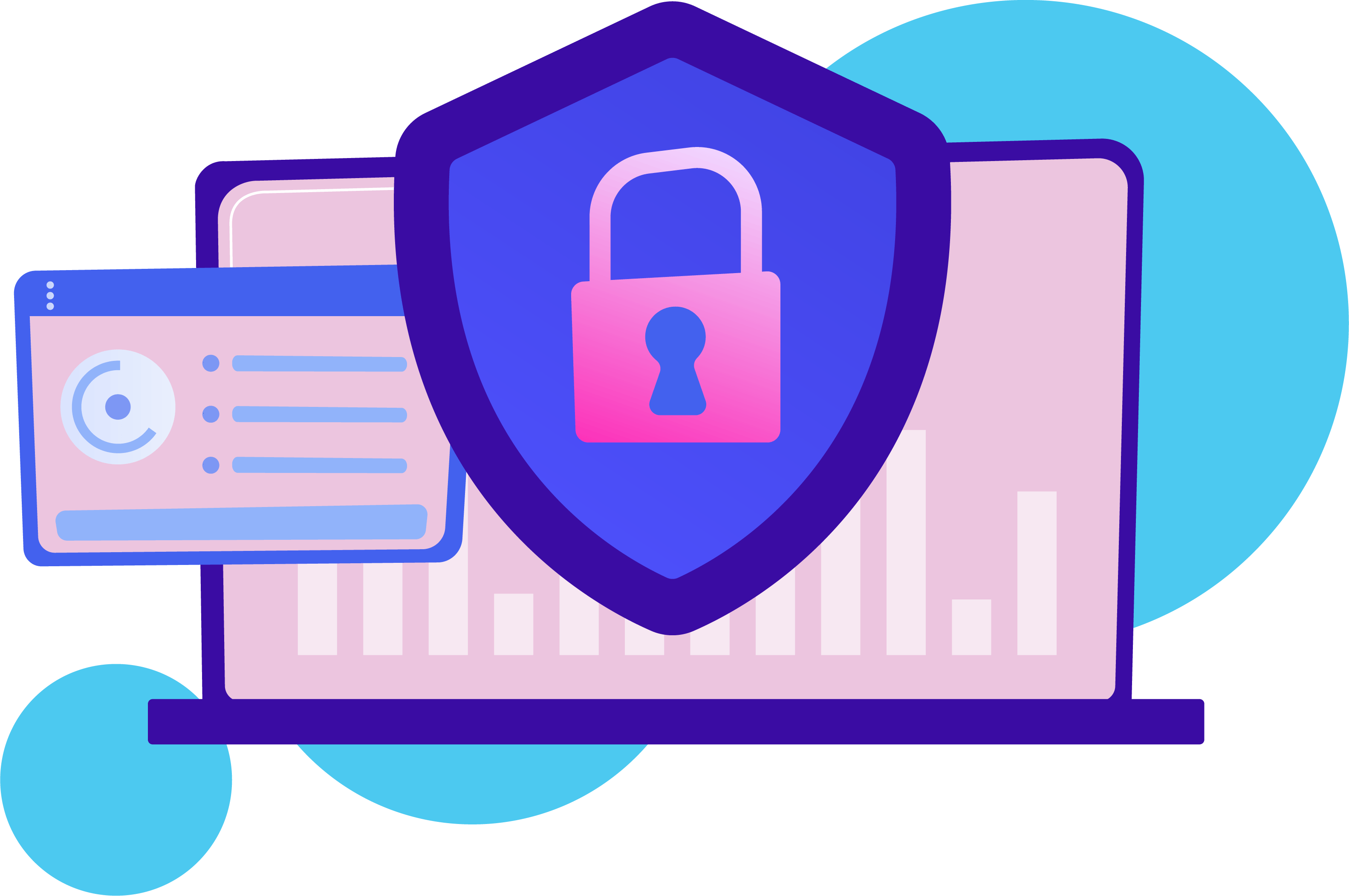 Terms and Conditions
These Terms and Conditions (these "Terms") apply between you the user of this website and Cademi Ltd of 1st Floor Phoenix House, Leeds, LS1 5QX, UK (hereinafter "Cademi", "we", "us", or "our"). Your access to and use of our website are subject to these Terms. Please read these Terms carefully before using the website. If you choose to continue to use or access the website after having the opportunity to read these Terms, you agree to these Terms. If you do not agree to be bound by these terms, do not access, or use the website.
1. Copyright and ownership
1.1. All of the content featured or displayed on the website, including but not limited to text, graphics, photographs, images, moving images, sound, and illustrations protected by intellectual property law other than User-Provided Content (together "Content"), is owned by Cademi, its licensors, vendors, agents, and/or its Content providers.
1.2. You must not use the website or any Content other than for its intended purpose. Except where we tell you otherwise on the website, you may view, play, print, and download documents, audio, and video found on the website for personal, informational, and non- commercial purposes only.
1.3. You must not modify any of the materials and you must not copy, distribute, transmit, display, perform, reproduce, publish, license, create derivative works from, transfer, or sell any information or work contained on the website.
1.4. Except as authorised under applicable copyright law, you are responsible for obtaining permission before reusing any copyrighted material that is available on the website. For purposes of these Terms, the use of any such material on any other mobile application, website, or online service is prohibited.
1.5. You are responsible for complying with all laws which apply to you and your use of the website. The website, its Content, and all related rights shall remain the exclusive property of Cademi or its licensors unless otherwise expressly agreed. You will not remove any copyright, trademark, or other proprietary notices from material found on the website.
2. Accuracy of information
We attempt to ensure that information on the website is complete, accurate, and current. Despite our efforts this may not always be the case. Please note that we are not required to maintain or update any such information. You should not rely on any such information and any reliance on any such information is at your own risk.
3. Your provision of information
you provide any information about yourself that is untrue or inaccurate, or we have reasonable grounds to suspect that such information is untrue or inaccurate, we retain the right to suspend or terminate any access, decline to provide you with services on the website, and/or refuse any or all current or future use of the website or any portion thereof.
4. Acceptable Use Policy
4.1. You may use our website only for lawful purposes. You may not use our website:
4.1.1. in any way that breaches any applicable local or international laws or regulations;
4.1.2. in any way that is unlawful or fraudulent, or has any unlawful or fraudulent purpose or effect;
4.1.3. to knowingly transmit any data, send or upload any material that contains viruses,
Trojan horses, worms, time-bombs, keystroke loggers, spyware, adware or any other harmful programs or similar device code designed to adversely affect the operation of any device software or hardware.
4.2. You also agree:
4.2.1. not to reproduce, duplicate, copy or re-sell any part of our website in contravention of the provisions of our Terms; and
4.2.2. not to access without authority, interfere with, damage or disrupt:
4.2.3. any part of our website;
4.2.4. any equipment or network on which our website is stored;
4.2.5. any software used in the provision of our website; or
4.2.6. any equipment or network or software owned or used by any third party
5. Operation of the website and termination of this agreement
5.1. We reserve the right to do any of the following, at any time, at our sole discretion, with or without notice:
5.1.1. modify, suspend, or terminate operation of or your access to the website, or any portion of the website, or the agreement between you and us under these Terms, for any reason including but not limited to for your violation of these Terms;
5.1.2. modify or change the website, or any portion of the website;
5.1.3. interrupt the regular operation of the website, or any portion of the website, as necessary to perform routine or non-routine maintenance, to correct errors, or to make other changes to the website required for, inter alia, changes to the technical environment or functionalities, changes in the number of users or improvements to the services.
6. Our responsibility for loss or damage suffered by you
6.1. We are responsible to you for foreseeable loss and damage caused by us. If we fail to comply with these terms, we are responsible for loss or damage you suffer that is a foreseeable result of our breaking these terms or our failing to use reasonable care and skill, but we are not responsible for any loss or damage that is not foreseeable. Loss or damage is foreseeable if
either it is obvious that it will happen or if, at the time you accepted these terms, both we and you knew it might happen.
6.2. We do not exclude or limit in any way our liability to you where it would be unlawful to do so. This includes liability for death or personal injury caused by our negligence or the negligence of our employees, agents, or subcontractors or for fraud or fraudulent misrepresentation.
6.3. The website is for domestic and private use. If you use the website for any commercial, business or resale purpose we will have no liability to you for any loss of profit, loss of business, business interruption, or loss of business opportunity.
7. Even if we delay in enforcing this contract, we can still enforce it later
If we do not insist immediately that you do anything you are required to do under these terms, or if we delay in taking steps against you in respect of your breaking this contract, that will not mean that you do not have to do those things and it will not prevent us taking steps against you at a later date.
8. Miscellaneous
8.1. In case of contradiction between these Terms and any content contained in other parts of the website or in links, these Terms contained in this document prevail.
8.2. We reserve the right to make changes to these Terms at any time.
8.3. The use of this website as well as any purchase agreement executed between you and us, will be subject to the version of these Terms in force at the time you place the order through this website or the day you browse this website (as applicable).
8.4. Please check these Terms periodically for changes.
9. Data protection
Cademi fully respects the privacy of individuals who access and use the website. Your personal data will be collected and used to fulfil necessary contractual obligations outlined in these Terms. For details on the manner in which we use cookies, the type of information we collect, how and for what purpose, we use your information and under what circumstances we disclose information please see our Privacy Policy and Cookie Policy.
10. Other important terms
10.1. We may transfer our rights and obligations under these Terms to another organization, but this will not affect your rights or obligations under these Terms.
10.2. You may only transfer your rights or your obligations under these Terms to another person if we agree in writing.
10.3. No joint venture, partnership or agency or employment relationship has arisen by reason of these Terms.
10.4. These Terms constitute the entire agreement between us regarding their subject matter, and supersedes and extinguishes all previous agreements, promises, assurances, warranties, representations, and understandings between us, whether written or oral, relating to that subject matter. You agree that you shall have no remedies in respect of any statement, representation, assurance or warranty (whether made innocently or negligently) that is not set out in these Terms, or any document expressly referred to in it. You agree that you shall have no claim for innocent or negligent misrepresentation or negligent misstatement based on any statement in these Terms or any document expressly referred to in it.
10.5. If we fail to insist that you perform any of your obligations under these Terms, or if we do not enforce our rights against you, or if we delay in doing so, that will not mean that we have waived our rights against you and will not mean that you do not have to comply with those obligations. If we do waive a default by you, we will only do so in writing, and that will not mean that we will automatically waive any later default by you.
10.6. Each of the conditions of these Terms operates separately. If any court or competent authority decides that any of them are unlawful or unenforceable, the remaining conditions will remain in full force and effect.
10.7. The Parties shall attempt to resolve any dispute arising out of or relating to this Agreement through negotiations between their appointed representatives who have the authority to settle such disputes.
10.8. This Agreement (including any non-contractual matters and obligations arising therefrom or associated therewith) shall be governed by, and construed in accordance with, the laws of England and Wales.
10.9. Subject to the Dispute Resolution provisions above, any dispute, controversy, proceedings or claim between the Parties relating to this Agreement (including any non- contractual matters and obligations arising therefrom or associated therewith) shall fall within the jurisdiction of the courts of England and Wales.